Camelback High School
Class Of 1972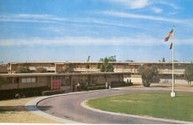 40 Yr. Reunion Regis
PLEASE NOTE: REUNION REGISTRATION NO LONGER AVAILABLE!
ANNOUNCING:
CAMELBACK HIGH SCHOOL CLASS OF 1972 40 YEAR REUNION
DATE: OCTOBER 20, 2012
TIME: 6:00 PM - 11:00 PM (officially!)
LOCATION: SHERATON WILD HORSE PASS RESORT & SPA
5594 W. WILD HORSE PASS BLVD.
CHANDLER, AZ 85226
PHONE: 602-225-0100
TO ALL OF OUR CLASSMATES:
After many months of planning, your reunion committee, consisting of about a dozen classmates, has spent countless hours and personal expense to find a great venue that will offer something for everyone, including those of you coming from out of town and wanting to make a fun weekend out of this event. Our goal was to plan something casual, yet special. In doing so, we also worked diligently to minimize the cost of attending and were able to negotiate an even lower price than that of 20 years ago!
During the 40 years since our graduation, we have lost a fairly high percentage of our special classmates and realize how precious time is! Please come...we sincerely want to see YOU and need YOU to make this a success! Please note that to assist us in planning, we are asking you to register as soon as possible. We are also are now only accepting checks. Please note that payment in full is required at the time of registration and all registrations/payments are non-cancellable/refundable.
Donations: As stated previously, it has become a common practice around the country to request donations, which can aid in a number of ways, including assistance for someone who would like to attend, but is financially unable to, allowing your committee to provide even more value for our event, and to assist with other administrative costs, including maintaining this website going forward. We have heard incredible stories about various schools' alumnae contributions and how those benefited the entire class. So, if you are able, anything will be appreciated and there is an option in the registration section to do so, either anonymously or to be recognized in a reunion publication.
LODGING: We were able to also secure special "Early Bird" room rates at Wild Horse Pass Resort, reduced to approximately $100 off the regular in-season rack rates. The SPECIAL CAMELBACK HIGH SCHOOL REUNION RATE IS: $159.00 per night, but hurry as these rooms will be limited. The reservations department is aware of our rate under the above name, however, if you have any problems, contact Katrina Skiffington who is handling our block of rooms. Her number is 520-796-8275 and email is katrina.skiffington@sheraton.com.
OTHER DETAILS:
Spa - World-Class and truly unique offering many Native American treatments. Details to follow on special discounts for our group.

Golf - One of our committee members, Boyd Heckel, has arranged for foursome tee times on Saturday morning at their award-winning championship golf course. For details, please contact Boyd at 602-885-4455, boydheckel@cox.net.

Casino - There is a 24 hour shuttle from the Resort to the Casino, which is just down the road.

Horseback Riding & River Slide - We are working to get discounts for these activities, which are fun for all ages.

Dining - They have nationally recognized restaurants, as well as dining by their incredible pools.
Directions: From Phoenix: From Interstate 10, going southeast towards Tucson, you will pass the recently-completed 202 south and the next exit is Wild Horse Pass Blvd. From that exit, you will travel west, PAST the Wild Horse Pass Casino Hotel. Continue on that road, which will narrow and curves to the south, past the entrance to the golf club on the left. Follow the signs to either valet (free for non-overnight use), or self parking.