Camelback High School
Class Of 1972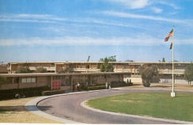 In Memory
Amelia (Amy) Daws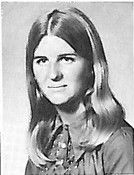 Amy had healing hands, and was very good with people. She often said she would rather be in the air than anywhere else. She loved being a flight nurse and was filled with energy and knowledge, with a good insight as to what the patient needed.
Amelia Daws Riebe (Amy), 41, of Seattle, Washington, was killed in the line of duty on September 11, 1995. She was one of a three-person team sent for transport of a pregnant woman to the Swedish Hospital in Seattle, Washington. Before reaching the patient, however, the air ambulance crashed into the calm slate gray waters of Puget Sound in Washington. There were no survivors.
Amy was employed by Airlift Northwest as a flight nurse.
A scholarship program established by Airlift Northwest, located in Seattle, Washington, honors those lost in the line of duty. It gives out scholarships during the National EMS Conference in the area of clinical education, and the education of safety and medical training for Emergency Medicals Services.