Camelback High School
Class Of 1972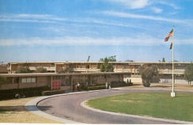 In Memory
James Zazzera
Friends,
As I age, fewer and fewer of my own words seem to be able to carry the freight of life.
Only silence does that for me. Yet, there are those whose words can shine a light into our
moments. So I offer you these thoughts from Irish Poet/Philosopher/Theologian John
O'Donahue from his blessing, "At The End Of The Year" :
As this year draws to its end,
We give thanks for the gifts it brought
And how they became inlaid within
Where neither time nor tide can touch them.
The days when the veil lifted
And the soul could see delight;
When a quiver caressed the heart
In the sheer exuberance of being here.
Surprises that came awake
In forgotten corners of old fields
Where expectation seemed to have quenched.
The slow, brooding times
When all was awkward
And the wave in the mind
Pierced every sore with salt.
The darkened days that stopped
The confidence of the dawn.
Days when beloved faces shone brighter
With light from beyond themselves;
And from the granite of some secret sorrow
A stream of buried tears loosened.
We bless this year for all we learned,
For all we loved and lost
And for the quiet way it brought us
Nearer to our invisible destination.
Lots of thoughts come to me at the end of the year.
Lots of things remind me of how quickly time passes.
Our high school classes having 50th reunions. Several people dear to us died or were
celebrated in this year. Almost every one of our contemporaries is now retired. I am now
presiding at ceremonies for people renewing their wedding vows rather than getting
married. Our visits to medical professionals continue to increase.
Our hearts fill with joy thinking about the time we can be with our children and
grandchildren and fill with sadness for times we wish we could be with family members
but cannot. I am reminded that even the closest relationships are expressions of both
shelter and shadow.
A large part of our life this year was connecting, celebrating, and growing with our
family. A visit from Jack and Elliot to enjoy 5 days in Sacramento with Uma (Lena) and
Papa (Jim). A trip for Jim to visit Disney World and Giants baseball in Florida with Aaron
and Owen. Many birthdays and times of fun in San Diego. A family gathering in
Nashville. An annual reunion of friends & family called the Zephyr Point Crew.
As we have eased into a (somewhat) post pandemic world Lena and I have remained
committed to life learning through travel. This year we spent 6 weeks in the UnIted
Kingdom—with time in Wales, England, Northern Ireland, and Scotland. We were 30
miles from Balmoral at the time of the Queen's death and witnessed all variety of
responses to the monarchy and the country's loss. Lena and I were bowled over by the
stark beauty of the Scottish coast and its islands. We rejoiced in many happy hours hiking
in England's Lake District, rambling though the quaint countryside of the Cotswolds, and
being surprised by how much there is to discover in even a brief walk through the hills of
Wales.
Though this part of our trip was interrupted by our individual bouts with COVID, we
were touched by the ancient and modern history of Northern Ireland, from St. Patrick in
the 5th Century to "The Troubles" of the 20th century. Walking mural filled
neighborhoods, visiting ancient sites, and listening to poets, storytellers and religious and
political leaders—we got a better sense of how rich, nuanced, and complex Irish history
is.
Our time in the UK was filled with so much—from Sunday roast to Highland Games,
from the Rosetta Stone to Harry Potter, from contemporary jazz music in a Scottish town
hall to a Baroque ensemble in a wonderful London church setting. We had a delightful
visit to a small town called Odiham (an hour outside of London) with good friends who
gave us a window into their lives there over many decades. What privilege every one of
these experiences is to us!
Lena's life is full of friends and rich with activity. From visual art to language lessons,
from a book group to a church small group, from quiet meditation to walking with long
time friends. Lena and I continue to find that there is much to discover about each other.
It is a rich time of exploring ideas, sharing thoughts, and taking on activities we have not
yet tried. Though we are far from daredevils, we continue to work in a snowshoe trip here
or a hike there. Mostly, we are still (joyfully) learning what it means to love.
As I have said before, we love all of our children and grandchildren immensely. We hope
you will have to opportunity to hear them tell their own stories.
I started writing this letter around December 10th, then later that week something
happened which has forever changed our lives…
As a follow up to a few medical issues I was having, my doctor ordered an abdominal
ultrasound. It was through that test the we got the first confirmation of what we now
know to be certain. I (Jim) have pancreatic cancer. If you would like to know more
medical details and where things stand in terms of treatment, I would encourage you to
read more about my story as I have posted it at the at the CaringBridge Site. Here is the
link: https://www.caringbridge.org/visit/jimzazzerasstory.
When I think about all this, I have lots of thoughts, lots of emotions, lots of fears. It is a
lot for Lena and me and our family to carry. There are frequent tears. Many of you have
already helped us by reaching out with your love.
I'm not sure I am ready for too many theological/philosophical reflections on all of this yet. All I know is that we are moving into mystery but trusting love—yours and God's. For now, this will have to be enough.
I am praying — though probably in the most fumbling of ways. I like how Irish writer Pádraig Ó Tuama puts it in his book In the Shelter:
Neither I nor the poets I love have found the keys to the kingdom of prayer and we
cannot force God to stumble over us where we sit. But I know that it's a good idea
to sit anyway. So every morning, I kneel, waiting, making friends with the habit of
listening, hoping that I'm being listened to. There, I greet God in my own disorder.
I say hello to my chaos, my unmade decisions, my unmade bed, my desire and my
trouble. I say hello to distraction and privilege, I greet the day and I greet my
beloved and bewildering Jesus. I recognize and greet my burdens, my luck, my
controlled and uncontrollable story. I greet my untold stories, my unfolding story,
my unloved body, my own body. I greet the things I think will happen and I say
hello to everything I do not know about the day. I greet my own small world and I
hope that I can meet the bigger world that day. I greet my story and hope that I can
forget my story during the day, and hope that I can hear some stories, and greet
some surprising stories during the long day ahead. I greet God, and I greet the
God who is more God than the God I greet.
We love you all. May you know the God who is even more than the God you greet.
Love, Grace, & Peace,
Jim & Lena Zazzera
Jim email: jzazzera1@gmail.com , phone: 916.813.1273
Lena email: lenazazz@gmail.com, phone: 916.212.2043
Address: 3413 Noblessa Way, Rancho Cordova, CA 95670