Camelback High School
Class Of 1972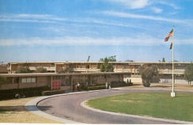 In Memory
Susan Podesta
SUSIE GINO OBITUARY
Susie Gino

Phoenix - Susie Gino, 64, passed away Feb. 15 at her home in Phoenix, after a four-year battle to recover from a ruptured brain aneurysm. She dedicated her life to caring for others as a radiology technician, focusing on women's medicine and breast cancer.

Susie was born Feb. 28, 1953, in Bogota, Colombia, to Donald and Diana Podesta. She moved to Phoenix in 1967 and attended Camelback High School and Arizona State University. Susie worked as a radiologist for Banner Hospital and Dr. Belinda Barclay-White. Family and friends rallied in support after she suffered a ruptured brain aneurysm while working at the hospital.

She is survived by her husband, Gino, of Phoenix; her mother, Diana Podesta of McLean, Va.; her brothers, Don Podesta of McLean and Fred Podesta of Seattle; as well as her sisters-in-law, Jane, Lee and Glenda; and her four nieces and nephews, their spouses and their eight children.

Susie will be remembered at gatherings of family and friends at a later date. In lieu of flowers, donations can be made to the Brain Aneurysm Foundation.
Published by The Arizona Republic on Feb. 25, 2018.
https://www.legacy.com/us/obituaries/azcentral/name/susie-gino-obituary?id=1634225