Camelback High School
Class Of 1972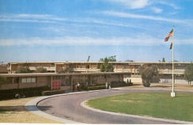 Class Reunion Survey
ATTENTION ALL CLASSMATES!
We have finally completed our Class Reunion Survey to add to the Reunion fun! Below, you will find 20 thought provoking questions (well, some are!). Please answer as many questions as possible so to give us the most accurate overview possible of our class memories and life over the past 40 years!
Unless you include something in your answers that reveals your identity to our committee, your answers will be confidential. However, you are welcome to include your name if you would like to do so. Survey answers will be compiled, and many will be read at the reunion. After the reunion, all users of our class site will be able to see survey results.
Thank you for your participation!....Your Reunion Committee
.
You must be a member to submit this survey. If you are a member please log in first. You can't submit this form until you've logged in.
| | |
| --- | --- |
| 1) | If you could relive your 4-year high school experience, adding one thing (joining one club, playing one sport, adding one activity, such as drama or speech, or playing an instrument, or taking one class), what would that one thing be? |
| | |
| --- | --- |
| 2) | What is your favorite memory of CBHS? Or, if you could relive one hour, day or week of high school, just to enjoy it again, and could not change anything about it, describe that one hour, day or week. |
| | |
| --- | --- |
| 3) | If you could relive one hour, day or week of high school with the power to change how you lived it, describe that one hour, day or week and what you would do differently. |
| | |
| --- | --- |
| 4) | Name one thing that your children have learned in high school that they have learned much better than how or what you learned in high school. (If you don't have children, but you have an opinion about what children learn in high school these days, name one thing that today's students have learned in high school that they have learned much better than how or what you learned in high school). |
| | |
| --- | --- |
| 5) | Name one thing that you learned in high school that your children did not learn in high school, or did not learn very well compared to your learning experience. (If you don't have children, but you have an opinion about what children learn in high school these days, name one thing that today's students did not learn in high school, or did not learn very well compared to your learning experience.) |
| | |
| --- | --- |
| 6) | What would you be doing if you weren't working at your current job or career? |
| | |
| --- | --- |
| 7) | If you could have a superpower, what would it be? |
| | |
| --- | --- |
| 8) | Where/what was the best vacation you ever took? |
| | |
| --- | --- |
| 9) | Name one or two things most of your high school classmates do NOT know about you. |
| | |
| --- | --- |
| 10) | If you were stranded on a deserted island and you could only have one person with you (alive or dead and excluding family members), who would that be? |
| | |
| --- | --- |
| 11) | If you could be someone else for a day, who would that be? |
| | |
| --- | --- |
| 12) | What is the most unusual thing you've done or job you've had? |
| | |
| --- | --- |
| 13) | Who are two or three people you have most admired (outside of your family)? |
| | |
| --- | --- |
| 14) | What did you always want to do that you haven't done yet? |
| | |
| --- | --- |
| 16) | What famous or interesting people have you met? |
| | |
| --- | --- |
| 17) | Have you ever been to Africa? |
| | |
| --- | --- |
| 18) | What is or was your favorite TV show? |
| | |
| --- | --- |
| 19) | Name something you love. |
| | |
| --- | --- |
| 20) | What do you like to do in your "spare" time, or how do you relax? |