Camelback High School
Class Of 1972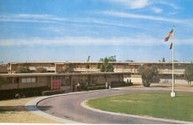 ANNOUNCEMENTS
•

TO ALL FELLOW CBHS '72 CLASSMATES...

In this unprecedented unstable time in our lives, we want everyone know we are thinking about you and wish you and your families good health and renewed prosperity when we return to the new normal. Please let us know if you are offering various types of assistance to those in need and that will be communicated to the class through this website.

Sheral (Smith) James

.

•

To all our good friends and supporters,

Hey there my fellow alumni,

In an abundance of caution and in observance of guidelines issued by the CDC in efforts to prevent the further spread of the COVID-19 virus, in cooperation with The Rhythm Room, the April 19th Steve Tussey and the Moondogs concert will, regrettably, be canceled. It's actually more of a postponement, as the show will be re-scheduled at a date to be determined on "the other side" of this crisis, and I'll make an announcement when we know that date. Those who purchased tickets in advance (thank you!) will receive refunds within the next few days. In the meantime, y'all stay safe, stay healthy, and I'll see you soon.
All my best,

Steve

•

SAVE THE DATE!

Hello Classmates! We know that the Class of '72 was definitely a talented group of individuals! Not the least of which being the famous, and previously illusive, Steve Tussey! Well, illusive no more as he has returned to Arizona and living in the White Mountains! Some of you have possibly attended one of his concerts in Heber/Overgaard. Exciting news...Steve has a concert scheduled with his band, the Moondogs, in our old hood! Steve will be sending a follow up to this, but for now, details are:

Date: Sunday, April 19th

Time: Doors Open - 4:00 PM, Concert Starts at 5:00 PM

Location: The Rhythm Room (one of my favorites!)-1019 E. Indian School Rd.

Tickets: Available on the events page of Steve Tussey and the Moondogs website OR at rhythmroom.com.

NOTE: So that tables can be put together, please let us know if you will be attending!

•
Hey my fellow Camelbackers, Steve Tussey here -- after my 40 years of wandering in the desert . . . well, actually, almost that long in the brutal atmosphere of southern California, I'm back in the homeland, good ol' AZ. And as Sheral so kindly posted earlier, my band the Moondogs (The Moondogs include some names you'll recognize: Mark Jeffords, Kyle Sanford, and Keith Rosenbaum) and I will be giving a concert at The Rhythm Room on Sunday April 19th. It's a 5:00 show, doors open at 4:00, wonderfully reasonably-priced tickets are available on our Steve Tussey and the Moondogs Facebook page or at rhythmroom.com. The Rhythm Room is located at 1019 E. Indian School Rd. The band does some of our favorite pop-rock covers as well as some of our original numbers. You can get a little taste here: https://www.youtube.com/watch?v=HO4iDLjm2tI
https://www.youtube.com/watch?v=OgcACglgp5g
Let's catch up -- please join us, looking forward to seeing some familiar faces, it's gonna be a fun evening . . . A splendid time is guaranteed for all!